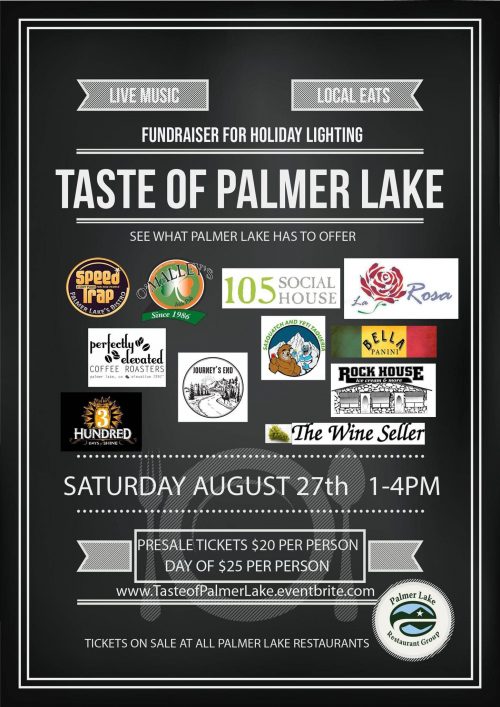 The 13th Annual Taste of Palmer Lake event is on Saturday, August 27th from 1:00 pm – 4:00 pm.
There will be eleven vendors for only $20.00 per person if you sign up for pre-sale tickets no later than midnight Friday, August 26th!!!  There are limited tickets available for the pre-sale at all restaurants in Palmer Lake or on Eventbrite. Prices for the Taste of Palmer Lake tickets will cost $25.00 per person on the day of the event.
The list of all restaurants participating is listed online on the Eventbrite link: https://TasteofPalmerLake.eventbrite.com
This is a Fundraiser for Palmer Lake Holiday Decorations!!
Drive on down to Downtown Palmer Lake, 104 Highway 105 75 Highway 105, Palmer Lake, CO 80133